Fall Cleaning Tips: Preparing Your Virginia Beach Home for Thanksgiving
The start of the school year already blew past us, and before we knew it, we found ourselves in the heart of October and Fall festivities here in Virginia Beach. Not only does this month start the holiday season with fan-favorite Halloween, but fast approaching is beloved Thanksgiving right behind it!
Don't become overwhelmed by your growing to-do list of cleaning tasks in your Virginia Beach home. Instead, before welcoming friends and family over for holiday celebrations, consider hiring us at Lavender Maid to help with these five simple but extremely effective cleaning projects, and we'll be sure to have your home in order and more ready than ever for the busy holiday season ahead.
Call us at (757) 304-6209 or text us at (757) 324-1881 to learn more!
1. Dust Your Blinds & Wash Your Curtains
We're all guilty of neglecting to clean the drapes and blinds adorning our windows. But these tend to be prime locations for dust and dirt to gather, reducing the clean air quality in your home. No need to replace these features, though. At Lavender Maid, we know how to tackle the grime on your blinds to get them spotless, and we can assist with removing and washing your home's curtains as well so they're as good as new!
2. Clean Your Appliances
Three of the most used appliances in many of our clients' Virginia Beach homes are the dishwasher, stove and fridge. Many people are unaware that dishwashers need and are created for regular cleaning. In order to maintain their efficiency and increase their longevity, regularly cleaning your dishwasher's filter is highly recommended.
Stoves are also used in overdrive during Thanksgiving and throughout the entire holiday season, as we cook and prepare meals and feasts for our loved ones in celebration. Our refrigerators reflect this as well when they become stocked to the brim.
We at Lavender Maid can clean, prep and prepare these appliances so they're in optimal shape for the season.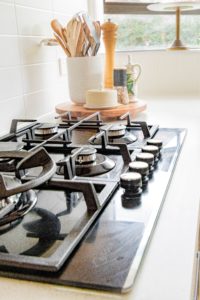 3. Dust Ceiling Fans
Not to be overlooked – our ceiling fans and light fixtures also need to be cleaned and tended to. Although a simple cleaning task overall, the impact can be huge – especially if it's been awhile since their last cleaning!
4. Wipe Down Your Windows
Nothing screams Fall and Thanksgiving quite like the crisp, cool air of the season. With many guests and extended family visiting inside your home during this time, you're likely to open your home's windows to allow a cool breeze and fresh air in. We have the expertise needed to give your home's windows a proper cleaning from the inside out, so they're in perfect shape for just this purpose!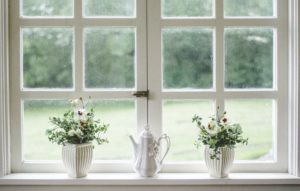 5. Organize & Purge Your Cabinets
Last but certainly not least, a good purge of the overflowing products beneath your Virginia Beach home's sinks is a must-tackle cleaning project before Thanksgiving. Don't forget to organize and declutter excess cookware within your kitchen cabinets, as well. This is the perfect time and opportunity to take inventory of what you have and what you lack, just in case more dishes are needed in preparation for your incoming guests over the holidays!