Great pricing
We offer the best pricing in the area. Call us to learn about our specials and discounts.
Cleaning locations
We clean homes in Norfolk, Virginia Beach and surrounding areas.
Welcome to Lavender Maid. Your Boutique Hampton Roads Cleaning Company.
Hi There! I'm Jacinta.
I own and operate Lavender Maid alongside my wonderful husband, Nico. As a boutique cleaning company serving the Hampton Roads area, Lavender Maid is uniquely designed to bring relaxation and stress reduction to your home. We love and are encouraged by our clients, who share with us regularly how our services truly make an impact in their daily lives.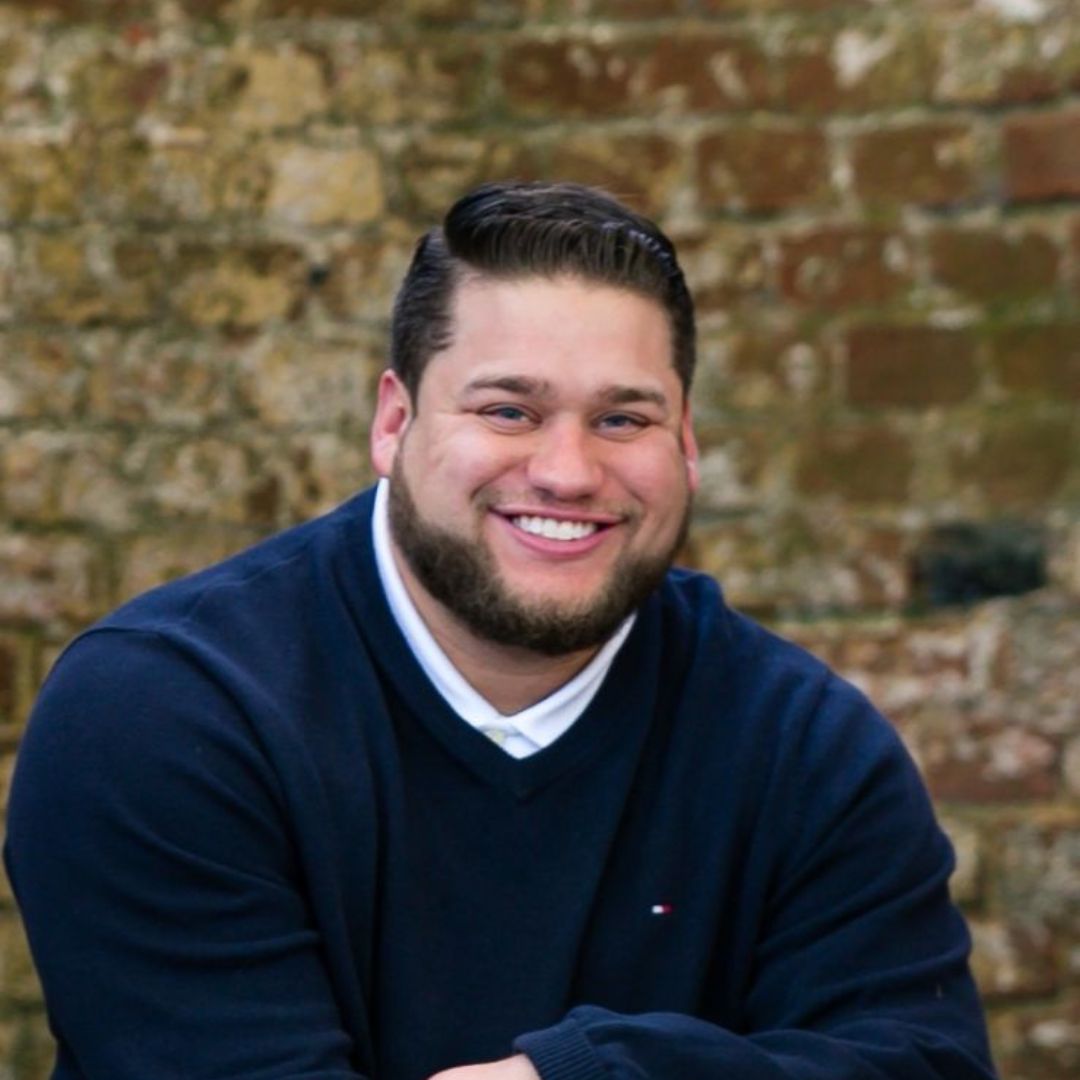 how it started
Over 8 years of experience in the cleaning business
As the parents of two precious girls – Nora and Chloe – and with another child on the way, me and my husband understand the importance of building a home that fosters love, confidence and big dreams. I began Lavender Maid in 2015 knowing that I was given only one life, and I wanted to build a career focused on making a difference in the lives of others. What I didn't truly realize in the beginning was just how rewarding and fulfilling it would be to serve our community in such a personal way.
CUSTOM SERVICE 
Clients are treated like family. It's the beauty of choosing small business.
At Lavender Maid, our clients are treated like family, and we use high-quality, safe products that you and your family can trust. We pride ourselves in being detail-oriented and curating a custom service to help alleviate you from the stress of keeping a clean home. If you could use some personal care in your life, contact us today!
Rafael Santiago
2023-06-14
We spoke with Jacinta about cleaning a property of ours. She was professional, quick to respond, fair in her pricing, & her work was stellar! We would highly recommend Lavender Maid to anyone looking for professional cleaning & will certainly be hiring her again.
Alexis Gilbert
2023-05-11
I would highly recommend Lavender Maid 10/10! I've gone through a few cleaning companies and every time the work was rushed and it didn't feel clean but with Lavender Maid, it's different! Jacinta and Nico are amazing and so professional! They're super accommodating and I always feel like they do a great job! They come to my house monthly but I recently had them come back almost two weeks after my monthly cleaning due to family being in town and they were able to squeeze me in. Thank you so much for all you do!
Just moved in and I couldn't ask for a better service! They really helped and made me feel like home again with no stress!
I've used Lavender Maid several times for moving related cleanings and they are wonderful! Jacinta is amazing to work with. She always fits me in (even at the last minute), she's professional, and they do a great job. I would use them again without hesitation and highly recommend to anyone looking for a help from a trustworthy, family owned business.
Clean clean home!! Professional customer service. Amazing family owned business. Jacinta the owner is very professional and friendly. They know what they're doing and they know how to clean a home very well. Highly recommend.
Unfortunately, I had a very poor experience with this company. I booked a move out clean for a 1 bedroom apartment. The initial contact and booking were straightforward without any issues. The service was $225 for a maximum of 3 hours. The cleaner arrived within the specified time frame. They walked through the apartment with me and asked if I had any "problem" areas I'd like to have extra attention, which I appreciated. After the cleaning was finished, the cleaner showed me a couple of places they had cleaned, like the interior of the oven and the fridge. These spots were cleaned very well. However, they rushed me through the other areas and strongly encouraged me to walk out with them. I stayed behind to take a deeper look. While the cleaner did vacuum and clean some surfaces, they did a pretty cursory cleaning job. For example, they did not clean the burners on the stove. They also did not clean inside any cabinets or drawers, which was specifically listed as a service on the quote provided. The appointment concluded around 12:30PM. I raised my concerns with the owner at 1:00PM. After raising my concerns with the owner, they reached out to me via email and phone. However, when I tried to return the calls, the calls were never answered. At 2:15PM, instead of returning my calls, they contacted my apartment complex and asked them if I was planning to pay for the service, which was extremely unprofessional. When I finally was able to get in contact with the owner, her main concern was that I pay them for the service. The poor quality cleaning was secondary. Eventually, she apologized and offered to have someone come out to take a look. I declined this, as I had other errands to run that day (as I was in the middle of moving) and did not have time to go back to troubleshoot this issue. The service should have been provided correctly the first time. This is a list of items that were included on the quote provided, but that the cleaner did not perform: * Baseboards were not cleaned - (In any room) * Exterior cabinets were not cleaned (Kitchen, Bathroom) * Interior cabinets/drawers were not cleaned (Kitchen, Bathroom) * Oven drawer & Oven Burners - Not cleaned. * Door & Door Frames - None of these were cleaned. I booked this service to save time and reduce stress during a move. However, instead, I had to spend time cleaning all the spots the cleaner skipped (and I paid $225 for that privilege).
Rafael Alarcon
2023-01-27
Best in VA! Very respectfully individuals and they pay attention to detail when cleaning.
Jennifer Evans
2022-11-16
Deeply care about their work and their customers. Very personable, friendly, caring, and professional.
I finally had time to write this review…. I gave the company one star for multiple reasons. I purchased a home move-in cleaning which cost $500. This cleaning did not include the cleaning of any windows or window-like areas for the that $500. Two men came to clean an empty home (absolutely nothing in the home). The timeframe allocated for the clean was about 4 hours. The two men completed the cleaning in an hour and a half. I walked around the home and nothing seemed "dirty." After they left, I began opening drawers, looking behind/under appliances, and I touched all the shelves in the closets – they didn't clean any of these areas. They did not clean inside the drawers in the bathrooms; they did not wipe out the cabinets; they did not move the refrigerator to clean behind it; they did not move the stove to clean behind it; nor did they move the washer and dryer to clean behind it or around it. When I contacted on of the owners via phone, I requested that two women return to clean, as I think they would do a better job. She understood. I did not hear back so a few weeks later I called and left a VM (a few weeks from my original phone call). I then received an emotional email from the other owner Kate, where she did not address/acknowledge what was dirty/unclean. Instead she sent me a half-page email discussing how she believed that men could clean and it was a learned skill and how her husband (one of the male cleaners was the husband of the owner) is a hard worker and …... Out of $500 she condescendingly offered me just $15. She did not offer to come back and clean the home another time, as a general cleaning, as I cleaned it because I was moving in the next day. She could not provide adequate customer service recovery, because she was so emotional about the fact that I said her husband did a poor job cleaning. The only reason I chose this company was because all the other companies were booked to capacity – now I see why they had so much availability. The cost of the services was $500 but they cleaned my home like a regular $125 house clean and is was at best mediocre (on a scale of 0-10, 10 being an excellent clean – it was a 5/10). FYI – FIND ANOTHER CLEANING COMPANY!!!!
Dont Stress About It
We Have Availability!
Give us a call and learn more about our specials and discounts.